Royal Titles for Sale.
Buy Genuine German Titles
Become a Titled Landowner in Eastern Prussia
Royal titles from the Grand Dukedom of Pomerania and Livonia include land ownership – your very own souvenir plot in an ancient Prussian forest.
Elevate your status and secure a noble lineage for your family with our selection of authentic royal titles.
What do I receive with my Royal Title?
Click the arrows to see more images of what you receive in your Royal Titles Presentation Pack.
Please note: each title includes one medal, and sword is for illustration only. 
When buying titles from the Grand Dukedom of Pomerania and Livonia, you are investing in a better future for yourself, your descendants, and the world.
Join the ranks of history's legendary characters and become the founder of a new noble lineage for your family by securing your genuine title of aristocracy today.
Welcome to the Grand Dukedom of Pomerania and Livonia, where you can make your dream of noble status an exciting new reality.
Choose from our exclusive range of royal and aristocratic titles that have graced some of the most notable characters of European history – ranks such as Lord & Lady, Count & Countess, Baron & Baroness – even royal Princes & Princesses, and many more.
Your new noble title not only grants you the right to legally use your new status, but you also join the ancient ranks of noble landowners, as your title includes an attached plot of land in the beautiful forests of Eastern Prussia. This dedicated land is also inheritable, so you can pass on your noble landowner status to future generations.
While your new title is an undoubted upgrade for you and your family, the benefits go much further courtesy of our reforestation initiative. We are committed to planting a new tree for each purchase in a bid to regenerate the natural environment and protect this richly historic region for the future.
Hereditary Peerage Titles
We are in the rare position of being able to offer feudal titles, similar to the historic English Manorial Titles. These Livonian Peerage titles are hereditary, which means that your new aristocratic title can be passed on to future generations.
Throughout the history of royalty and the aristocracy, the hereditary nature of a title greatly enhanced its value, as it could secure a noble lineage for generations to come. We offer our titles with hereditary rights, so that you can be the founder of your own legacy of aristocratic status and noble rank.
Gender Equality & Inclusion
The ancient aristocratic systems of primogeniture may have favoured the male line but our modern allocations of royal titles are available to all.
Gender or background are no longer barriers to ascending the elevated social realm of nobility and seated landowners.
As these are hereditary titles, you are free to pass on your peerages to any family members you choose, regardless of gender or birth order.
Livonia Titles are Landed & Seated Titles
Included with your new noble title is a souvenir plot of land in Eastern Prussia, in the natural reserve of Bialowieza, near the borders of Poland and Belarus.
Every Livonian title comes with 9 square feet of dedicated land which can be passed on to future generations.
No Land Registry Required
Livonian Titles are attached to land, but as they are small plots of dedicated land, they do not need to be registered in the land registry.
Your land entitlement is genuine and a tangible legal asset, but as it's a token 9-feet square dedicated plot, a complex Land Registry process is not necessary – your purchase instantly secures your status as a noble landowner.
Preserving Ancient Woodland
As a historic micronation, we are committed to preserving our natural heritage, which is why we have set up our eco-friendly reforestation project.
As part of this environmental initiative, for each order we receive, a new tree is planted in the woodlands of Eastern Prussia. This helps to preserve the forested areas of the region and protect the area from commercial development in the future.
So, your purchase of a new noble title not only elevates your family lineage, it supports a more positive ecological future for the planet.
The Livonian Blue Max – Your Complimentary Knighthood
All individuals who invest in our titles of nobility will also receive a rare and prestigious honor from the Grand Duke of Pomerania and Livonia – the famous Order of Merit knighthood, also known by its French term, Pour Le Mérite, and nicknamed The Blue Max medal. 
Ludwig, the Grand Duke, will grant this esteemed award and membership of The Sacred and Military Order of Merit of Livonia as an additional title of nobility with every purchase. 
This knighthood is more than a mere gesture or theoretical honour, you will receive a beautifully engraved silver medal with its royal blue ribbon – the iconic Blue Max symbol that has stood for bravery and excellence through the ages.   
As your new noble status decrees, you also receive a personalized Letter Patent of Knight, the certificate of nobility that has been valued and sought after for centuries. 
History lovers will be familiar with the legendary Order of Merit, with many famous names of the ages proudly bearing their Blue Max medals. Perhaps one of the most well-known recipients of the Pour Le Mérite was The Red Baron, Manfred Von Richtofen, the young military hero and 'Ace of Aces' Aviator during World War I. Another Prussian member of this prestigious knightly order was Otto Von Bismarck, the famed Iron Chancellor responsible for the unification of Germany, 
This historic medal is not available to purchase separately, despite requests, yet it is gifted freely by Grand Duke Ludwig, courtesy of his Imperial and Royal freedom to gift and bestow the Title of Knight. 
So, in celebration of your new noble status and admission to the ranks of the ancient aristocracy of Europe, you can also enjoy becoming a Knight of The Sacred and Military Order of Merit of Livonia.  
This noble decoration is as old as our lands and has been reinstated in recent years, as requested by members of the Senate and approved by the Grand Duke through a Royal and Imperial Decree. In restoring The Sacred and Military Order of Livonia, we have protected one of the most prestigious and ancient honors of our realm, and now we share this great and noble honor with our customers.
Perks & Benefits of Royal & Noble Titles
Your very own Royal Title could be the key to privileged treatment everywhere, including: Luxury Shops, Airlines, Exclusive Restaurants, Business Lounges, Private Members Clubs, Golf Resorts, Yachting Clubs, Private Jet/Helicopter Facilities, Designer Stores etc.
Imagine producing a business or credit card with your name and full title in front of impressed waiters, waitresses, air hostesses, bank managers, business acquaintances, friends or dates.
As well as the perceived power, glamor, prestige and privilege you will also enjoy a strong sense of grandeur and historical belonging, connected to some of the oldest titles in Europe and most famous individuals that ever lived.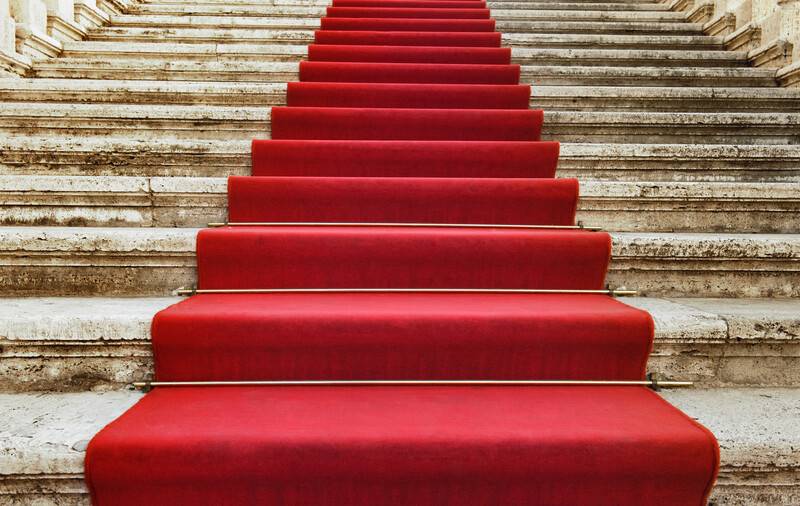 Become a Lord or Lady
If you wish to become a Lord or Lady today then this article contains important information you will want to read!
The safest route and the oldest trick in the book to become a Lord or Lady is just to buy a Lord or Lady Title. It is a great alternative, and we have the largest collection of titles for sale on the internet.
Buy a Title
Buying a legal Title of Nobility by private sale makes the impossible, possible.
Success starts with a different attitude to life. Titles may not be for everyone, and we are the first in understanding this.
If you are one of those winners that never quits, have a rooted interest in royalty, traditional attitudes, and like the essential spirit of the nobility, you may be one of those privileged ones who wants and needs to buy a title of nobility.
Titles we offer
We offer a selection of the most prestigious and historic royal and noble titles in Europe.
You can choose from the legendary noble titles, such as Duke and Duchess, Count and Countess, and Baron and Baroness. Or perhaps you prefer the ancient feudal charm of a Lordship title, a Lady of the Manor title, or the heroic appeal of a Knighthood of Damehood.
You can also select a genuine royalty title for the ultimate social elevation – choose from Prince, Princess, Grand Prince or Grand Princess or even the rare and esteemed rank of Prince Elector and Margrave.
Micronation Titles for Sale
Yes, you can buy a real Title!
If you are not like most people, you probably will love what you will read here.
We are experts in selling titles and have an extensive selection of top titles for sale. All our titles are unique, genuine, proven, hereditary, valuable, acclaimed and essential. A priceless Treasure!
Since diversity is the spice of life, our portfolio is comprised of 19 different titles for sale, the subtle sign of success.
Frequently Asked Questions
Can I use my title on official documents?
Yes, we only sell real titles that are legally recognized, so you can officially change your term of address on things like passports and driving licences. A helpful guide for making these changes is included in your Presentation Pack.
Where are the plots of land?
Our plots are located in the territories of Eastern Prussia, near the Natural Reserve of Bialowieza, specifically in the Bialowieza Forest, located in the borderland of Poland and Belarus. It's possible to visit the land, full details of each plot are given after purchase.
How big are the souvenir plots?
Included with all sold titles is a souvenir plot of 9 square feet. Because the land is a small token plot, it cannot be filed in property registers – so there is no need for costly Land Registrations. As soon as you complete the purchase of your new noble title, the attached plot of dedicated land belongs to you!
Is the land inheritable?
Yes, your souvenir plot of land is inheritable so you can pass it on to future generations. The land is also reserved for preservation, so it can never be used for commercial development or any type of construction.